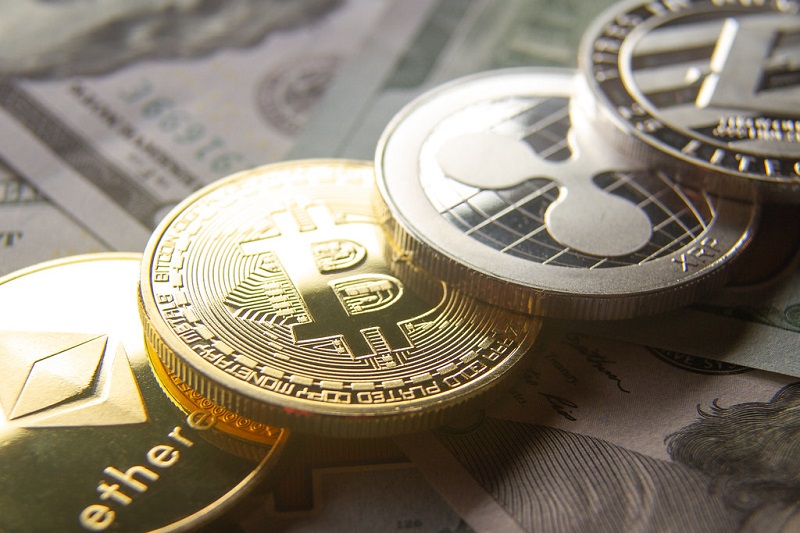 Ripple Coin XRP crashed down in May, after it surged during the first several months, increasing from $0.20 at the end of 2020, to almost $2 by the middle of May. It gave the first bearish sign in April, when it reversed down, falling below $1, but buyers returned, although they couldn't resume the bullish trend properly, with May highs coming at around $1.76, while other cryptos made new highs that moth.
XRP/USD found support at the 100 daily SMA (green) for some time, but that moving average couldn't hold the crash which came after China went into an open war with cryptocurrencies. The 50 SMA (yellow) and the 100 SMA were broken on the daily chart and Ripple coin fell to $0.65.
The 20 SMA keeps pushing Ripple coin down
We saw a bounce off that level after the first crash, but the 20 daily SMA (gray) turned into resistance and it has been pushing this digital coin down. In June, the second crash came and it pushed the price below the 200 daily SMA (purple). Ripple has tired to make a bullish reversal, but it the 20 SMA is not letting go and it is keeping Ripple below the 200 SMA as well now on the daily chart.
XRP/USD
On the H4 chart below, moving averages are keeping Ripple coin down as well, particularly the 100 SMA (green). This moving average turned into resistance early in June and it continues to push the highs lower after every attempt to reverse the price higher. This is very discouraging for Ripple buyers, although sellers should be in quite some  profit now.
The volatility has declined considerably in the recent weeks, but the sentiment remains quite bearish in Ripple, even more so than in other cryptocurrencies. China is continuing the war on cryptos, banning more Bitcoin mining in the country, which is keeping the sentiment bearish across the market. This comes despite Ripple overtaking Bitcoin by the number of transaction volume in the UK, according to the investment platform Uphold.
MAs are keeping Ripple down on the H4 chart too
UK transaction volumes across all cryptos have jumped 16-fold during the first three months of 2021.However, the most interesting twist in the data reveals that XRP's transacted volume is at least eight times that of Bitcoin. But, at the moment Ripple is looking down and can't raise its head above water as the legal battle with SEC continues. So, it will take a shift for Ripple to get back to previous highs.