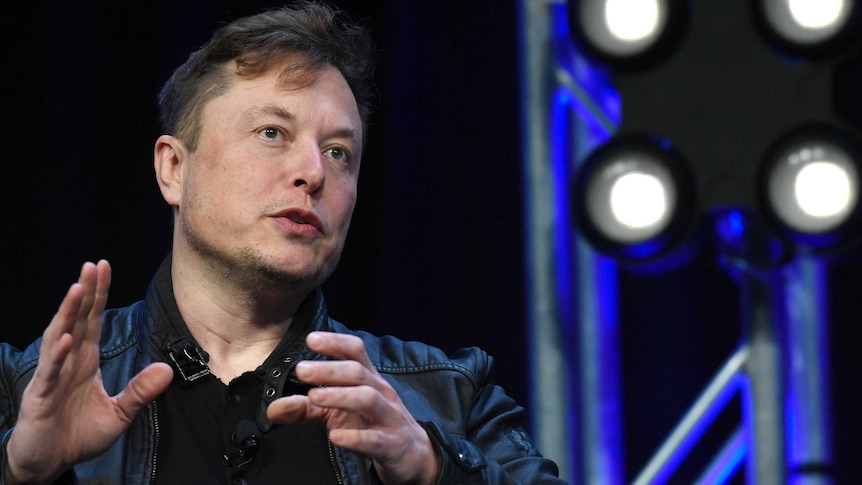 The Australian sharemarket has opened higher after tech stocks on Wall Street surged and bitcoin prices rose again.
Key points:
Bitcoin rose 15pc to $US39,364
The Dow Jones was up 0.5pc, S&P 500 was up 1pc, and the Nasdaq was up 1.4pc
Iron ore prices fell to $US184.80/tonne
At 10:20am AEST, the ASX 200 index was up 0.5 per cent or 37 points to 7,083. 
The All Ordinaries index rose 0.5 per cent to 7,320. 
Most sectors rose with only utilities in the red in early trade. 
Leading the gains were technology stocks and miners, despite a drop in iron ore prices. 
Iron ore fell 3.6 per cent to $US184.80 a tonne, having recently peaked near $US240 a tonne within the past few weeks. 
That's as Chinese authorities attempt to curb rising raw material prices and rein in commodity price speculation. 
Going up on the benchmark index were buy now, pay later firm Afterpay (+4.5pc), investment technology company Hub 24 (4.9pc) and artificial intelligence firm Appen (2.9pc).
Going down were gold miners Gold Road Resources (-2.8pc), Westgold Resources (1.8pc) and milk producer A2 Milk (-1.1pc). 
The Australian dollar was steady at 77.51 US cents at 10:30am. 
US stocks driven by big tech
Worries about rising inflation eased as investors looked to the pared-down infrastructure bill from the Biden administration.
Yields on the 10-year Treasury bond hit a two-week low, which boosted growth stocks.
Bitcoin rebounded after it fell below $US32,000 on the weekend on more signs of a crackdown on cryptocurrencies in China and concerns about the environmental impact of mining cryptocurrencies.
The rebound came after Tesla founder Elon Musk said he spoke with North American miners of bitcoin.
Mr Musk said they committed to publish current and planned renewable usage and to ask miners worldwide to also do so.
Loading
At 7:15am AEST, bitcoin was up 15.5 per cent to $US39,364.88 according to Coindesk.
Mr Musk also asked people interested in developing Dogecoin to submit ideas on software development website GitHub and social media platform Reddit. 
Bill Stone, chief investment officer at The Glenview Trust, said growth stocks were likely bolstered because of the decline in yields.
The Dow Jones Industrial Average rose 186 points, or 0.5 per cent, to 34,394, the S&P 500 gained 41 points, or 1 per cent, to 4,197 and the Nasdaq Composite put on 190 points, or 1.4 per cent, to 13,661.
Apple gained 1.7 per cent and Microsoft also rose.
Strong economic data and supply bottlenecks have seen more volatility on share markets in recent weeks amid fears that the US Federal Reserve could reduce its monetary stimulus in response to rising inflation.
Energy deal
In the energy space, Cabot Oil & Gas and Cimarex Energy agreed to merge to form a US oil and gas producer valued at $US17 billion, the latest deal in a sector rebounding from one of its worst downturns.
Investors were not enthused; Cabot shares fell 6.8 per cent, while Cimarex lost 7.1 per cent.
Spot gold slipped to $US1,882 while Brent crude oil rose 2.3 per cent to $US68.47 a barrel as concerns about an immediate lift in Iranian crude oil hitting the market abated. 
Iran's Foreign Ministry said differences remained in negotiations with world powers over restarting a nuclear deal which could lift sanctions  on oil exports.