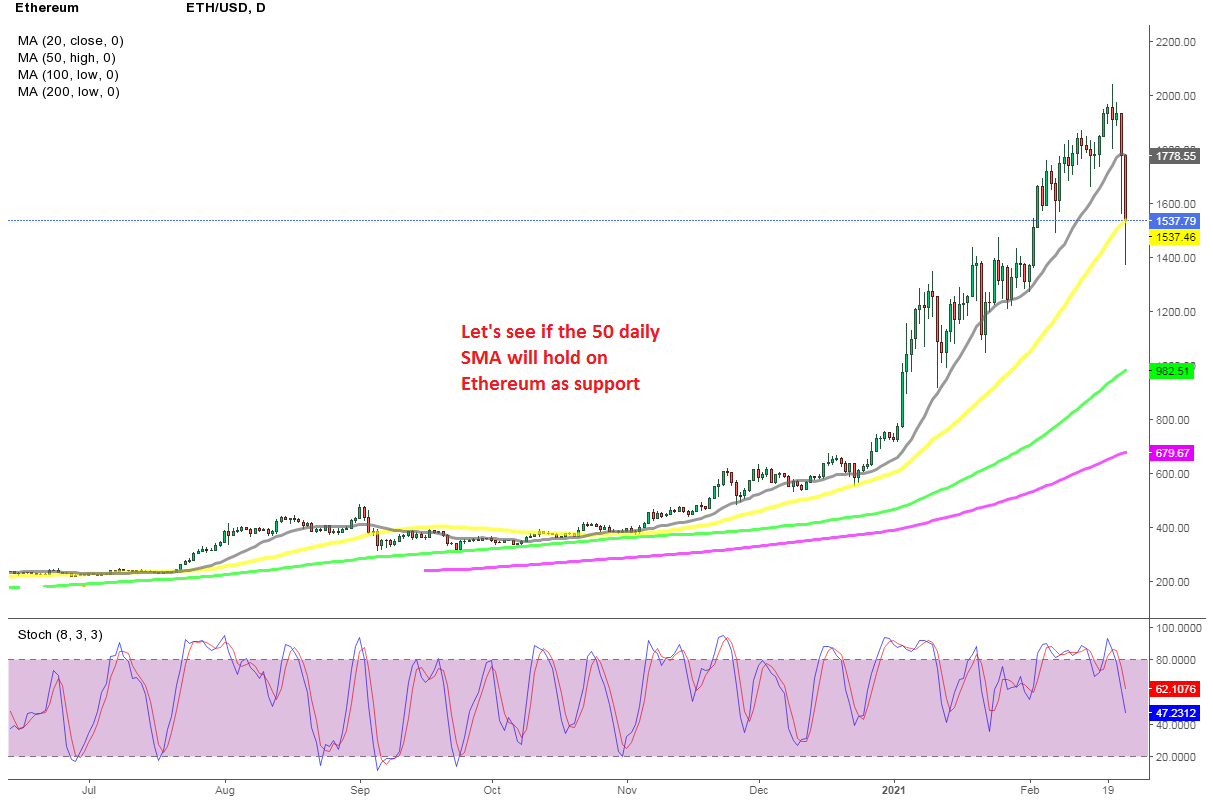 Cryptocurrencies have stopped surging in the last two days, after giving it another big push higher over the weekend. Bitcoin retreated from below $ 59,000 to $ 45.000s, while Ethereum lost about a third of its valuer, declining from $ 2,040 to $ 1,300s.
I decided to buy ETHEREUM yesterday at $ 1,700s as it stopped for a while at the 20 SMA (gray) on the daily chart. But, the spillover from yesterday continued today which took the price $ 400 lower, pushing it below the 50 daily SMA (yellow).
But the price pulled back up above it and it climbed to $ 1,600 for a while. The day hasn't closed yet but it looks like the daily candlestick will likely close above the 50 SMA. So, this moving average is holding as support it seems. We are already long on Ethereum and will hold the position for a few weeks at least, to see where the market will take us further up.