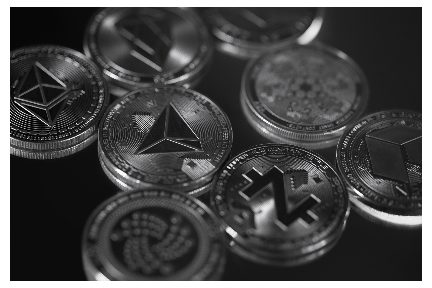 Alternative cryptocurrencies otherwise referred to as 'Altcoins' saw a massive price pump as Bitcoin price consolidated towards a launch at the $50,000 resistance.
Yearn. Finance (YFI) is the only crypto asset to mirror Bitcoin (BTC) in terms of price, offering one of the more compelling value propositions in DeFi. Yearn. Finance however attained the $50k milestone ahead of Bitcoin, hitting new all-time highs of $52,453 during Friday trading.
This is not the first time, yearn. finance is running ahead of Bitcoin, at the beginning of DeFi mania in mid-2020, YFI surpassed Bitcoin's price momentarily. The gains in YFI price appeared as Grayscale Investments registered an LLC for a prospective Yearn. Finance Trust.
Analysts believe YFI still has further room to the upside. A pseudonymous analyst is calling for a $150,000 YFI price based on YFI/BTC technical chart. The Altcoins market is gathering momentum as multiple tokens see new highs. Ethereum flagged off the onset of the new 'Altseason' surging to a new high at $1,863 after the launch of CME Ether futures contracts.
Analysts had earlier predicted the onset of a new 'Altseason' in the first quarter of 2021 when BTC cools down. It was also stated that Ethereum could be the first to drive Altseason as institutional investors start opening up ETH as a long-term investment opportunity in 2021. Altseason refers to the phenomenon that is part of the cryptocurrency market cycle which causes many Altcoins to skyrocket in their USD and BTC pairs.
XTZ/USD Daily Chart
Chainlink, Polkadot, Tezos Reach All-Time Highs
Several Altcoins are setting new highs in their USD pairing. Interoperability between blockchains continues to be in the spotlight in the cryptocurrency sector and this pushed Polkadot's (DOT) price to a new all-time high of $30.72.
Ethereum 'killers' and Altcoins offering layer-2 solutions such Avalanche (AVAX) pushed higher, profiting off from Ethereum network congestion and high gas fees. Avalanche attained new all-time highs of $59.94 on Feb 10. Binance Coin (BNB) also hit a new all-time high of $150 due to the expansion of token functionalities on the Binance Smart Chain. Recently, Harvest Finance and Value DeFi, both Ethereum based DeFi protocols announced planned expansions to Binance Smart Chain.
Litecoin Futures Aggregate Open Interest. Courtesy: Bybt.com
Launched in September 2020, PancakeSwap is a decentralized exchange (DEX) running on Binance Smart Chain. PancakeSwap's CAKE token has rallied by more than 450%, hitting new all-time highs of $8.16 on Feb. 10.
Tezos also attained a new all-time high of $5.48 on Friday, Feb. 12. Chainlink also extended its bullish leg higher, touching all-time highs of $31 during Friday trading. Litecoin is also pushing towards the $200 mark after Litecoin futures saw a surge in activity totaling $584 million in open interest. This seems to suggest that the Altcoin is getting on the radar of institutional investors. Litecoin ranks third in derivatives, behind Bitcoin (BTC) and Ethereum (ETH).
Image Credit: Bybt, Shutterstock