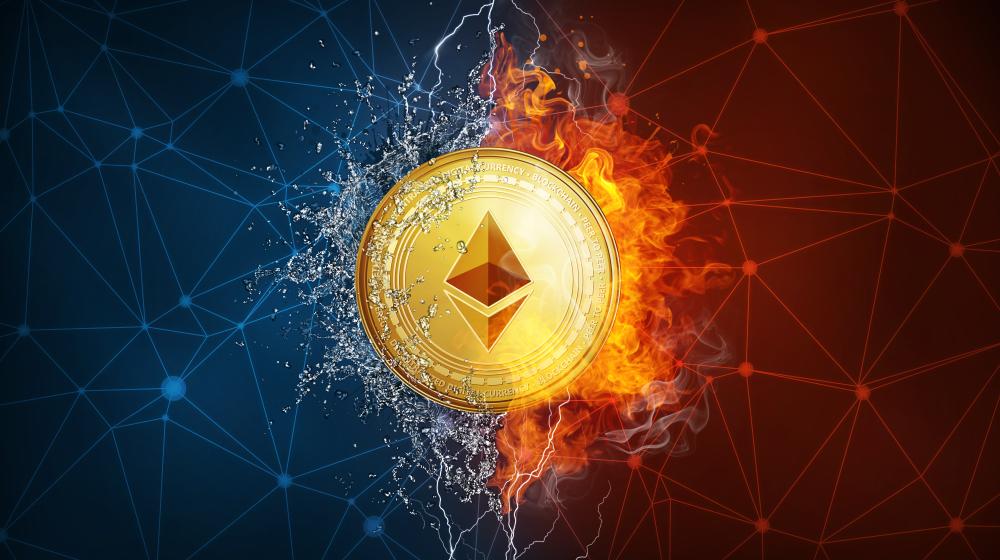 The volume of the DeFi market is on its way to a new all-time high and currently stands at $12.13 billion.
The Wall Street company Jump Trading holds a total of 6 different DeFi and utility tokens due to promising prospects of success.
---
In addition to the brilliant price increase of Bitcoin in recent days, the volume of the DeFi market has also risen again. According to data from Defipulse.com, the capital tied up in Ethereum for DeFi applications currently amounts to 12.13 billion USD and is on the direct way to a new all-time high. The following chart shows that especially in the last few days fresh capital has flowed into the market.
The trend of the DeFi market has not gone unnoticed by Wall Street companies. An attentive analyst on Twitter took a closer look at the portfolio of a successful trading company.
Jumping Trading holds these 6 DeFi Tokens
According to Messari analyst Mason Nystrom, the Wall Street giant Jumping Trading, which employs a total of over 700 people in New York, Chicago, London, Shanghai and Singapore, holds more than $75 million in various cryptocurrencies. The company has been active in the crypto market for several years. Nystrom states that Jumping Trading owns COMP from Compound, KEEP from Keep Network, HXRO, Numeraire (NMR), Orchid Protocol (OXT) and MKR from MakerDAO. The majority of the capital, $32 million, has been invested in Serum.
Jump Trading holds at least $75m in cryptoassets and is the 8th largest holder of COMP tokens behind a16z and Polychain. Jump bought 47K COMP in the past 7 days!

Jump also holds KEEP, HXRO, NMR, OXT, and MKR.

Jump invested an undisclosed amount in Serum and owns 40m SRM(~$32m) pic.twitter.com/wNML2DZJrW

— Mason Nystrom (@masonnystrom) November 4, 2020
The further distribution of the capital to all 6 tokens is unknown so far. The Governance Token COMP has increased by several 100% within a very short time after the official launch. The focus of COMP is on lending and borrowing with a comparatively good return. The user receives interest for the lending of different crypto currencies. The interest rates are variable and depend on the current market conditions.
The above mentioned projects have different objectives, but all tokens were able to achieve strong profits after the launch. Analyst Qiao Wang states that companies from Silicon Valley will increasingly enter the DeFi market in the next few months, which could drastically increase market capitalization. He urges caution, however, as venture capital can quickly create a bubble that could cost investors millions:
It seems that Silicon Valley finally discovered DeFi. Relatively to crypto natives, they are characteristically late. They were late with BTC, ETH, and this time DeFi. But if history is any indication, they'll hype it up and create a huge bubble out of it in the coming years.
Besides the already mentioned DeFi tokens, Jump Trading is said to have a considerable amount of money in Bitcoin, but the amount of the invested capital is not known.
Wall Street giants invest in Bitcoin
Meanwhile, recent months have shown that more and more companies are investing in Bitcoin as a reserve currency. MicroStrategy recently purchased more than 20,000 Bitcoins, and the price increase in recent months alone has enabled the company to exceed its sales in recent years. Another strong adaptation progress was the announcement by PayPal to integrate Bitcoin, Ethereum and Co. into their own digital wallet. A complete rollout for all customers worldwide is to be implemented by Q1 2021.