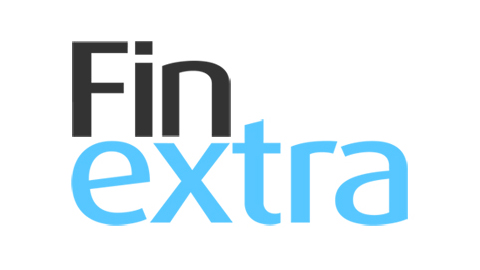 APEX:E3, a leading provider of multi-asset analytics for retail and institutional investors, has today announced the launch of an Algorithmic Trading Competition between students from the University of Oxford and Cambridge.
Students from the Mathematics and Computer Science departments at both universities have been invited to take part in the month-long Algorithmic Trading Competition. Fifteen teams will use the APEX:E3 API to build algorithms and execute spot market trades on CoinbasePro and FTX. Participants were on-boarded on 16th November and the competition will conclude in December 2020.
The teams will be measured on Return on Investment, Trading Strategy and Technical Algo Design by a panel of industry leading judges. Student ideas for algorithms include arbitraging, neural networks trained on historic data to predict market movements, momentum driven strategies, ARMA to model the time series for future price trend predictions, machine-learning and NLP aided algorithms, whale order trading, trend investing based on time sequence forecasting using deep learning models and high frequency momentum trading on volatile assets. The winning team will keep their seed capital and any returns they make.
APEX:E3 is partnering with Coinbase, FTX, SIX Digital Exchange, LMAX Digital and ConsenSys Mesh to make this competition happen. Each student team will receive seed capital, technical support and trading mentorship.
Professor Mike Wooldridge, Head of Department of Computer Science, University of Oxford, said:
"As a leading University, engaging with industry on real-world applications of Computer Science provides not only an excellent opportunity for our students, but also potential new avenues for collaborative research. APEX:E3, has devised a unique challenge to apply students' knowledge to real-world applications, leveraging the understanding and application of AI in financial institutions. We are pleased to have APEX:E3 as an industry affiliate and are excited to see how the competition unfolds over the coming weeks."
Dr. Quentin Stafford-Fraser, Department of Computer Science, University of Cambridge, added:
"Algorithmic Trading is an important use of many areas of cutting-edge Computer Science in today's world, and by turning it into a competition, APEX:E3 has created a fun and risk-free way for students to learn about the industry and bring their creativity and expertise to bear on the particular challenges of this domain. We look forward to seeing what the teams come up with and wish them all the best. Especially the ones wearing light blue, of course!"
Tim Grant, CEO, SIX Digital Exchange, adds:
"The evolution of capital markets in the 2020s will require new levels of innovation and progress in the areas of digital assets and of the analytical techniques operating on the underlying digital asset data. We also need to nurture talent to help drive this evolution. We are delighted to support APEX:E3 in bringing all of these pieces together in one exciting challenge for Cambridge and Oxford's brightest."
Peter Stillwell, Head of European Operations, Coinbase, commented:
"Coinbase is thrilled to support this competition by making our data available to students interested in Algorithmic Trading and partnering with APEX:E3. Helping introduce and educate students on Digital Assets at a time when people all around the world are looking for new ways to learn and challenge themselves is something we are all very excited about here at Coinbase."
Sina Nader, COO, FTX, said:
"We always look for ways to work with the talent of tomorrow and taking part in APEX:E3's competition was a great way to do that. The competition will be a great step for many of those taking part to road test their approaches to algorithm and trading strategy design in an environment that is testing, rewarding but above all, fun."
Usman Khan, CEO, APEX:E3, commented:
"We are excited by the opportunity to bring real-world learning opportunities, extra-curricular activities and financial market analysis to interested students under lockdown. We have been really energised by the response from Oxford and Cambridge students for this competition and look forward to expanding the scope and number of universities next year. A huge thank you to our partners who we are delighted to be working with, and our partners at both universities for all their help to get this competition off the ground."