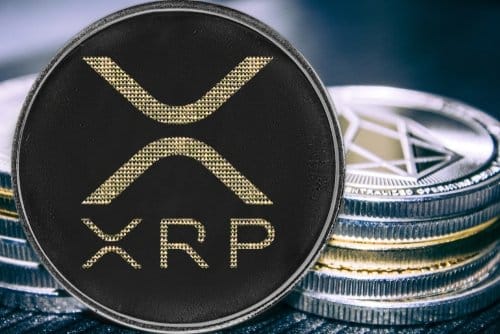 Ripple price action on the XRPUSD daily chart surged massively for the 2nd day in a row, as Bitcoin prices surged above $17,000 for the first time since January 2018. Ripple price continues to benefit from its positive correlation with Bitcoin, as massive institutional demand for the latter is also driving demand for Ripple. 
Ripple price has now gained 20% in the last week, as investors jettison the US Dollar in favour of Bitcoin proxies such as Ripple, allowing the XRPUSD touch off the 30-cents mark for the first time in 3 months. Risky sentiment in the market has favoured alternative but risky investments such as Bitcoin, to the detriment of the safe-haven USD in the past two weeks. 
Ripple price currently trades at 0.30154 at the time of writing. 
Technical Outlook for Ripple Price
Ripple price action on the XRPUSD daily chart was able to hit the 30-cents psychological resistance but has had a slight pullback. Bullish sentiment is still influencing the asset, so another run towards the 0.30687 price level cannot be ruled out. A break above this level allows bulls to set their sights on 0.32516.
On the flip side, a retreat from present levels as a result of profit-taking brings in 0.28581 as the immediate downside target, with 0.27082 as an additional target to the south.
Don't miss a beat! Follow us on Telegram and Twitter.
Ripple Price Chart (XRPUSD; Daily)
More content