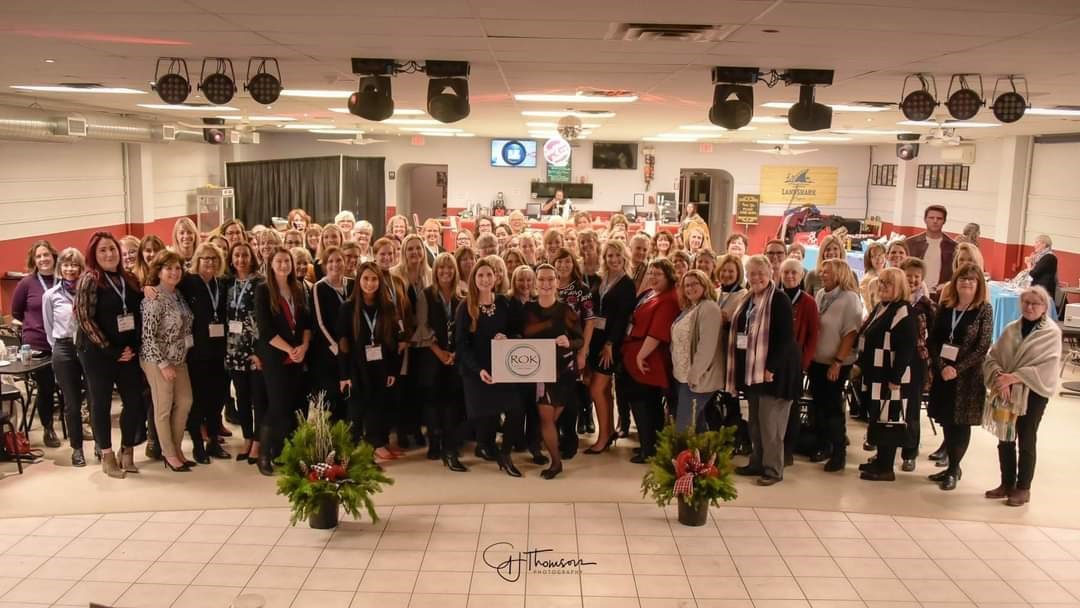 Pandemic put pause on planned May donation, but group is getting back to business; 'We talk about COVID being contagious, but so is kindness,' says co-director
Ripple of Kindness Orillia (ROK) wasn't able to make its latest donation in May, as it had planned, but the COVID-19 pandemic hasn't stopped the group of local women from carrying out its mission.
"We talk about COVID being contagious, but so is kindness," said Amber McGarvey-Moreland, the group's co-director, also speaking on behalf of co-director Raquel Ness.
The plan was to hold a social in February, where charities would be nominated to receive money donated by the group's 170-plus members. When the pandemic hit, it affected not only charitable organizations, but individuals, too, including some ROK members.
"Our members range in age. Some are business owners. Some have young families. Some are first-time home buyers," McGarvey-Moreland said.
The group decided to take a pause "to allow members to focus on their individual and family priorities while adapting to the COVID-19 environment," she said.
Through its social media channels, ROK encouraged people to keep the kindness going by placing heart-shaped cut-outs in the windows of their homes or businesses to recognize first responders and other front-line workers, or by simply checking on neighbours.
Now, ROK is ready to get back to business. A survey went out to its members on Tuesday, and they have three weeks to vote for a charity that will receive a cheque near the end of the month.
Members donate $200 each, twice per year. If ROK's membership in Orillia hits 200 before the latest recipient of funds is chosen, the group will be able to provide two organizations with $20,000 each. Those who join by Sept. 21 will be able take part in the vote.
"Sharing the needs of the nominated charities allows members to learn more about the organizations and the services they provide in our community," McGarvey-Moreland said. "If we've learned anything during this global pandemic, it's that we need to be kind, help each other, and our most vulnerable citizens need us now more than ever."
Anyone interested in joining the group can find more information here.
McGarvey-Moreland acknowledged not everyone has the financial resources to contribute right now, but she encourages those who are in a position to give to do so.
"Although we are experiencing the turbulence of a global pandemic, our mission is the same, which is to create a charitable impact in our community and bring attention to the services these organizations provide," she said.
ROK usually holds an event to announce the recipient, and a representative from the winning organization is on hand to explain how the money will be used. An in-person event will not take place for the upcoming donation, but ROK plans to post a video online of the cheque presentation.
ROK can be reached at [email protected] and can be followed on Facebook and Instagram.
About Ripple of Kindness Orillia
The group formed in early 2019 and has since donated more than $50,000 to two charities

Ripple of Kindness Orillia (ROK) members are from or work within the greater Orillia area

ROK socials are held quarterly at various host venues, and no formal minutes are taken or recorded

Community members are encouraged to attend one of four socials per year with an ROK member, joining other inspiring women at different venues throughout the area

ROK members commit to donating $200 each, twice per year, and they receive tax receipts

ROK attendees can network with new people, learn about important charitable enterprises and initiatives

Host venue and food/beverage donations are welcomed